There's just so much to learn about fish, fishing and fisheries. Although ichthyology is the study of fish, here at FISH we want to do more that study them. We want to catch 'em, clean 'em, eat 'em and, well get outside and see what they're up to.
On this page, we've compiled a list of publications that'll be good reading during those rare times you aren't out fishing. We still think the best way to learn about fish and fishing is to get out there, but there are those times when you can't.
There's quite a variety of material here from scientific papers to how-to's. We're also including video, podcasts, and other types of media that will help you learn about your favorite activity.
---
---
The Death and Life of the Great Lakes ~ Dan Egan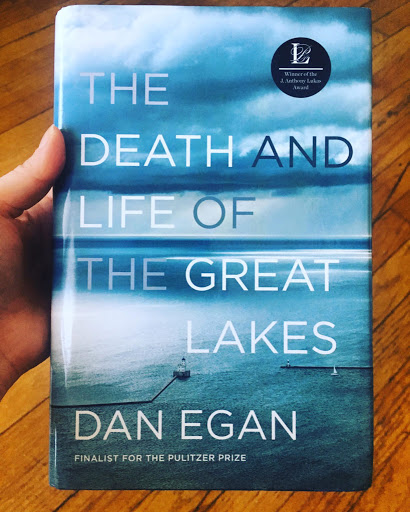 New York Times Bestseller
Winner of the Los Angeles Times Book Prize
Winner of the J. Anthony Lukas Award

"Nimbly splices together history, science, reporting and personal experiences into a taut and cautiously hopeful narrative.… Egan's book is bursting with life (and yes, death)." ―Robert Moor, New York Times Book Review
The Great Lakes―Erie, Huron, Michigan, Ontario, and Superior―hold 20 percent of the world's supply of surface fresh water and provide sustenance, work, and recreation for tens of millions of Americans. But they are under threat as never before, and their problems are spreading across the continent. The Death and Life of the Great Lakes is prize-winning reporter Dan Egan's compulsively readable portrait of an ecological catastrophe happening right before our eyes, blending the epic story of the lakes with an examination of the perils they face and the ways we can restore and preserve them for generations to come.20 illustrations, maps
---