Join us April 7, 2018 for a Fun-Raiser for the Old Hatchery Building in Spooner.
Tony's Riverside – 12 noon to 2:30
Free Pizza & Soda (oh ok. Pop) – Fabulous Prizes (we mean it) – Fun for the whole family
Proceeds will benefit FISH (Friends Into Spooner Hatchery)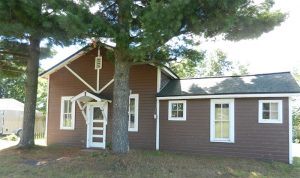 FISH funding is used for educational programs and projects at the Hatchery. One of our projects is to renovate the Old Hatchery Building on Hwy 70 next to the current hatchery. We envision a museum and gift shop — another destination for family-friendly tourism in Spooner.