Join us April 7, 2018 for a Fun-Raiser for the Old Hatchery Building in Spooner.
Tony's Riverside – 12 noon to 2:30 – 524 S River St, Spooner, WI 54801
Free Pizza & Soda (oh ok. Pop) – Fabulous Prizes (we mean it) – Fun for the whole family
Proceeds will benefit FISH (Friends Into Spooner Hatchery)
FISH funding is used for educational programs and projects at the Hatchery. One of our projects is to renovate the Old Hatchery Building on Hwy 70 next to the current hatchery. We envision a museum and gift shop — another destination for family-friendly tourism in Spooner.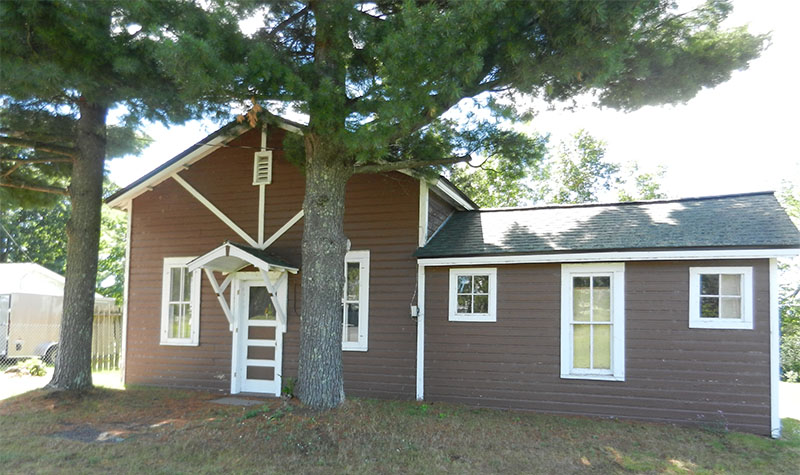 The Old Hatchery
There's a little brown building on the south side of Hwy 70 as you're driving into Spooner from the west. Although it blends in with the homes next door, it's actually part of the Gov. Tommy Thompson Hatchery (let's call it GTTH for the sake of sanity). It's very unassuming although the two immense white pines flanking the front door are pretty impressive.
We're not sure if this building is actually the original Spooner Hatchery structure from 1913. It's a pretty old building and stands directly on the shore of the Yellow River Flowage. Although it needs a lot of work, the structure is sound.
Our vision is to renovate the building and use it as a museum for vintage hatchery equipment from around Wisconsin. This is a tall order, but we think it's a worthy cause. Wisconsin has a deep, rich history in conservation and outdoor sports. Our state is known nation-wide for its pristine waters and excellent fishing. We'd like to preserve and share that heritage.
How can you help?
Use the contact form or give us a call 715.635.4147.